Great UX design is about giving the customer a delightful experience using the product. UI design is a significant part of that. Which is why your UI design course fees often has you paying for UX design and vice versa.
Here's a good example. Earlier, keying in a discount coupon when ordering food online was a painful process: copy-pasting from an SMS or remembering from an ad. What's worse, it didn't always work as some coupon fields were case sensitive. This made customers cranky. Swiggy solved this issue with UX design: They put all their coupons in one place and enabled click-to-apply.
While it's tempting to call this a 'UI/UX' change, UI and UX aren't the same thing. In this blog post, we discuss the key similarities and differences between user interface design and user experience design. We'll also look at what jobs in these areas look like, what kind of courses are available and what fees they charge.
UI vs UX: What They Mean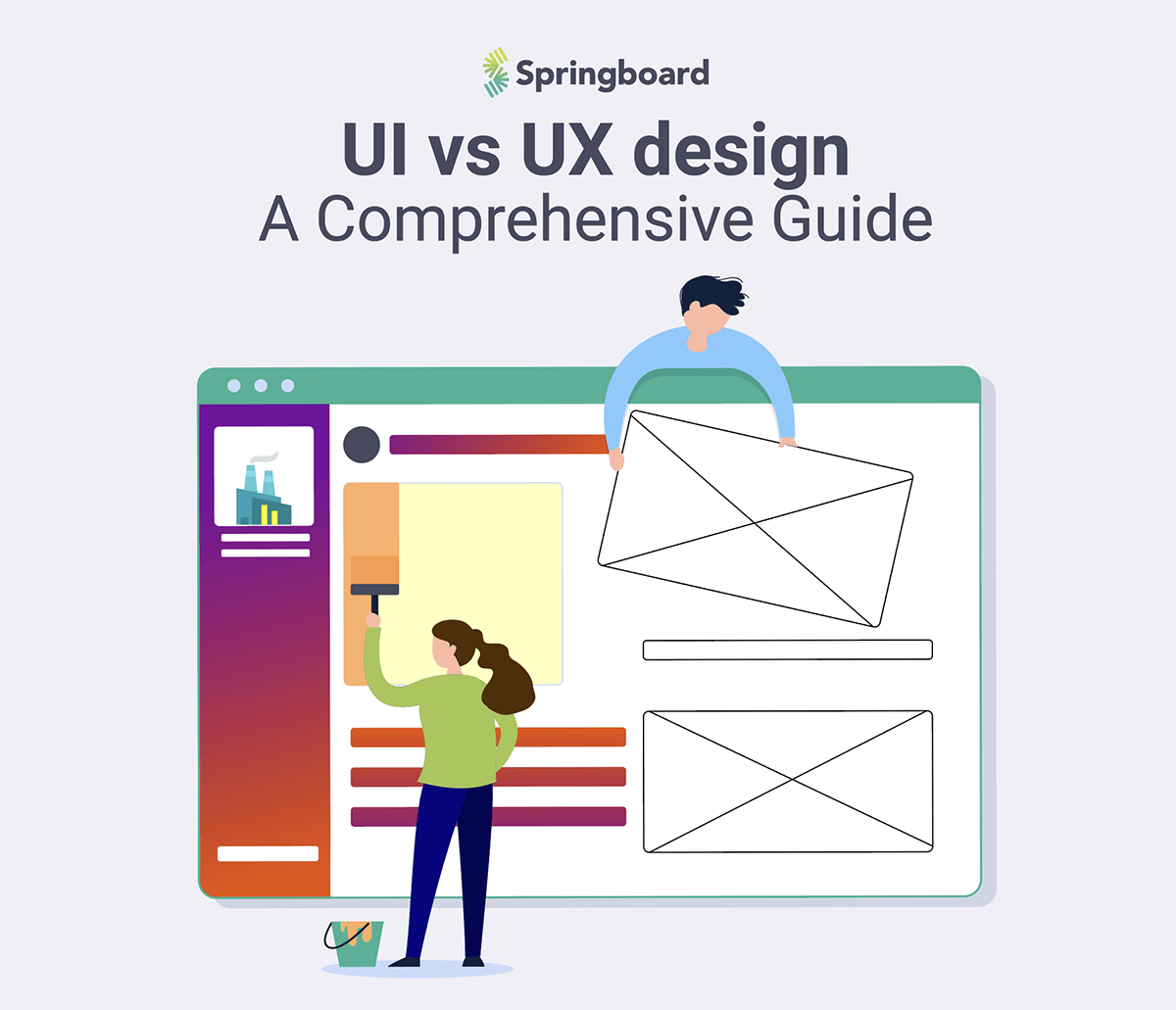 User experience (UX) design and user interface (UI) design are two parts of the same process. In fact, many treat UI as a subset of UX. Before we look at the differences, let's define them.
User experience is how a user feels when interacting with an application, be it a website or a mobile app. UX design focuses on ease of use, efficiency, intuitiveness and processes within the application.
User interface is the point of interaction between the user and the application: The website pages, app screens etc. UI design focuses on making these interactions useful, pleasant and memorable for the user.
UI vs UX: An Illustration
In 2017, the State Bank of India introduced a mobile app called Yono. It allowed you to view loan accounts and investments along with your savings or current accounts, a feature that made it stand out among other banking apps. This is the impact of good UX design. A UX designer or product designer is likely to have spoken to customers, identified their problems and, understood their needs to address it all in one app (Hence 'You Only Need One'!)
The app also included changes like swipe right (like on Tinder) to view each account and self-explanatory icons etc. These were UI changes. UI elements like these make an app easier to use, leaving customers happier with the bank. The easier an app is to use, the more satisfied a customer will be with the bank.
UX Designer Jobs: What Do They Encompass?
To do UX design, a designer needs to master a working range of skills and methods.
#1 User research
User research is used to understand user behaviours and needs in order to create a product for them. To do user research, the UX designer needs to:
Identify and write problem statements
Create user personas
Employ UX research methods like card sorting, contextual interviews and task analysis.
#2 Information architecture
Information architecture brings the structural concepts from design and architecture into digital platforms. UX designers should:
Design and ideate information systems
Create user stories
#3 Sketching and wire framing
A wireframe, as the name suggests, is the visual representation of the product, stripped of any branding or user interface design. UX designers, when creating a product:
Make responsive design
Create wireframes for the application
Create wireflows
#4 Prototyping and usability testing
Once these steps are completed, the next is to create a prototype and test it with the user personas that the UX designer has made. In this stage, the UX designer has to:
Build a prototype
Conduct usability testing
Synthesise test findings and implement them in the product
UI Jobs: What Do They Encompass?
UI design merges aesthetics and usability through a combination of design tools, concepts and methodology.
#1 Design thinking
Design thinking plays an important role in UI jobs as it involves processes such as context analysis, problem finding, ideation and solution generation. To use these effectively, UI designer needs to:
Understand design thinking
Learn about divergent and convergent thinking
Build empathy with the user
#2 Visual elements
We associate traffic light colours with certain actions — red for stop and green for go. Visual understanding is hardcoded in our nature and the UI designer needs to appeal to this instinct. For this, they must:
Learn about visual and UI principles
Understand UI elements and patterns
Learn from brand platforms
Follow style guides
#3 High fidelity design
High fidelity prototypes are computer-based, and usually allow realistic (mouse-keyboard) user interactions. High-fidelity prototypes take you as close as possible to a true representation of the user interface — usability.gov. 
To create a high fidelity prototypes, UI designers work on:
Inclusive design
Building high fidelity mockups
Creating interaction patterns
Designing animations
UI vs UX: Skills
| | |
| --- | --- |
| UI designer | UX designer |
| An eye for design — colour, spacing, patterns, typography | User research and UX research |
| Interaction design principles | Information architecture |
| Knowledge of design software — Adobe Illustrator, Sketch, Fireworks, Photoshop, Quark, Dreamweaver, etc. | Prototyping |
| Illustration and animation | Wireframing |
| | Usability testing |
| | Observational empathy |
UX and UI Design Course Fees
Even the best design schools in India don't yet offer a specialisation in user experience design. Therefore, aspirants are left to look online for education in the field. There are three ways to learn UI/UX.
Self-learning: Reading books, watching free videos and experimenting with various tools. Barring the cost of books, this mode is fairly cheap.
MOOCs: There are plenty of free massive open online courses (MOOCs) available. This will give you a structure, but it's still self-learning.
Online Bootcamp: A good online program will give you the right resources, support and skills. For instance, the Springboard program costs Rs. 2,50,000 which includes 1:1 mentorship, three portfolio projects and a job guarantee.
UI vs UX: Salaries
The average salary for UX designer jobs is Rs. 6,76,745 a year. Professional growth will lead you to become a senior UX designer,  earning Rs 12,03,203 annually. Designers in UI jobs, meanwhile, earn Rs 3,82,000 a year. 
Many UI designers learn UX design on the job and go on to grow in product design. Therefore, instead of investing in UI design course fees alone, you will gain better returns in learning UI and UX design together.
As you'll see from above, with an investment of Rs. 2,50,000 in UX / UI design course fees, you can gain up to 3x returns within the first year itself.
How to Launch a Career?
While there are differences between UI and UX, it is important to think of them as complementary. The best way to enter UI/UX design is to learn both and then specialise as you gain more experience. This is why the Springboard UI/UX Design Career Track combines both the fields to give you a broader foundation in digital product design. 
In addition to a job-ready curriculum, it also includes hands-on projects, 1:1 mentorship, career coaching and a job guarantee!