So you've some data science skills under your belt and are ready to find a job as a data scientist? What's the next step?
Just imagine this: you have just completed a deeply engaging, exceptional, six-month data science program from Springboard where you not just learned how to do data science, but you have also learned how to become a self-sufficient data scientist. You have graduated and are looking for a top data science gig! But wait- how will you grab the attention of future employers and build a network of connections? How can you showcase all your skills and potential you spend the last six months learning? Well, we're glad you asked! The answer: an impressive, eye-catching, and attention-grabbing data science portfolio.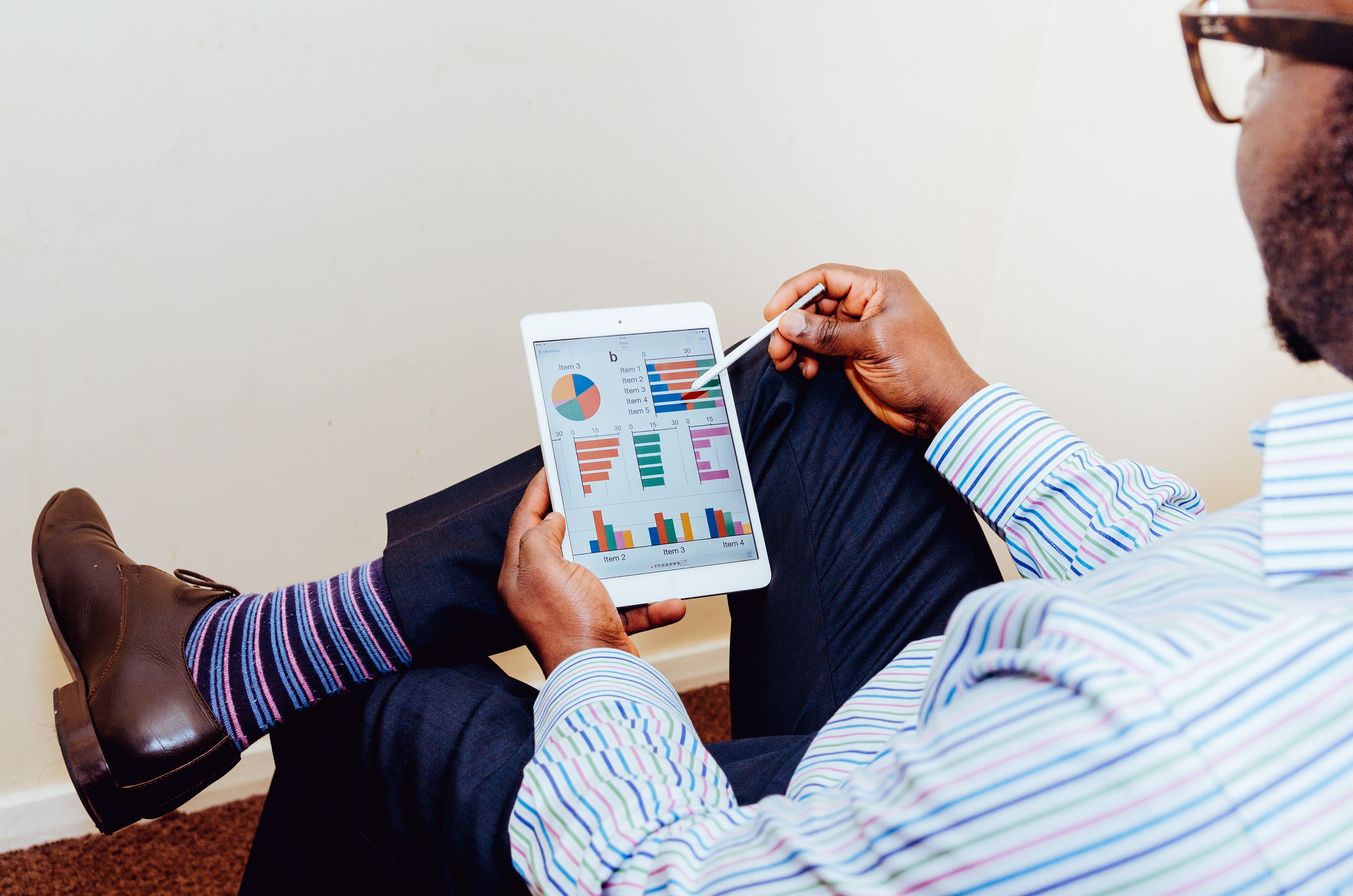 A trend that we have noticed at Springboard with data science jobs is the need for a portfolio from prospective data scientists for experienced as well as graduate data science job roles. While this does mean more work for you, submitting a good data science portfolio will mean that you are more likely to land your top gig as a data scientist.
There are two important things you will need to land a top gig– data science skill set and an executioner data science portfolio to prove that you actually have them. Sadly, it is the second extra challenging part that trips many people up.
When we asked recruiters at top technology companies on their experience interviewing for data science job roles, all they had to say was –
"Prospective data scientists rarely bring any samples of the data science projects they have worked on. This puzzles us. Most of the prospective data scientists hang their hat on a boring old PDF resume. Anybody can craft a cookie-cutter resume text that has fancy keywords and positive verbs. Blah Blah "deep learning" blah blah "data analysis" blah blah "visualization" blah blah. It's time for prospective data scientists to understand that the advantages of "show, don't tell" are way more compelling."
Building up a data science portfolio (a collection of all your data science projects) is important. Many employers will require it before you can be considered for a data scientist job. Take the time you need to produce a portfolio that will impress them. It will really pay off. Your data science portfolio is your first introduction to who you are as a data scientist.
A nice quote of Gary Vaynerchuk is:
You've Got To Make Your Actions Backup Your Ambition.
Don't take our word on this. Just build a data science portfolio and compare yourself.
So, how to begin? How do you go from wanting to become a data scientist to landing your first data science job?
As human beings, we do not generally enjoy selling ourselves. It feels unpleasant, which makes crafting a professional data science portfolio a disconcerting task. It is hard to know where to start, what to emphasize on, and how it should look. Don't worry, mentors at Springboard have got your back and here's how they can help you create an envy-inducing, recruiter-baiting data science portfolio that will get you hired –
How to build a proud to show off data science portfolio?
What should you include in your data science portfolio?
A brief description – name, current job role, intended job title, location, years of experience, four to six bullet points with your most impressive accomplishments.
Data Science Projects– The most important section of your portfolio
Contact Info Section -All the ways people can reach you
Create a Data Science Portfolio with a Simple Brief Description
Remember you are applying for a data scientist job role, not graphic design job roles, so do not try to make the portfolio too fancy. People easily fall into the trap of cramming their portfolio will every available bell and whistle. It is always better to keep things on the simpler side. Why? You might want your work to take center stage in the portfolio but it might be difficult for the recruiter to dabble their way through all of those diverse data science skills and programming languages you've added. Keep the most important accomplishments in the spotlight that define a value proposition.
Data Science Projects – A Must-Have in your Portfolio
This section is the main reason why you have a data science portfolio in the first place, so you will want to make this section POP! The excuses of "I don't have anything to show" is gibberish! If you want to become a data scientist and want to land a top data science gig, you have to showcase your projects on the open web! The INTERNET! Even for an entry-level data science job role, employers want to hire people with a little bit of practical experience. You must be wondering how to get practical experience if you need the experience to get your first data science job? The answer is data science projects. They are the best alternative for your work experience.
Build a portfolio of data science projects around your interests. If you are passionate about your data science projects, the portfolio will shine through when you discuss them with potential employers. So choose projects you would love to work with and enjoy showing off.
You're proud of all the data science projects you have worked on- and, that's fantastic. But, alas, recruiters are going to spend only 15 to 20 seconds reviewing your portfolio.
Ouch, right?
However, that's an additional incentive to ensure that you share your best stuff- instead of including every data science worked.
What kind of data science projects should I include in my portfolio?
Employers or hiring managers are looking for specific data science skillset when hiring for a data scientist position. Make sure you balance your portfolio with different data science projects that showcase your diverse data science skills. Do NOT just include all machine learning projects to build your portfolio but instead include projects that demonstrate a diverse set of skills like data cleaning, data visualization, story-telling, deep learning, and more.
The best data science portfolio projects are more about working with interesting data. Feature data science projects that you did on trivial datasets. Do not include projects with datasets that cannot help you distinguish yourself from other applicants. To your portfolio from being dumped into a "definite no" pile, do NOT include projects like Flower Species Classification using IRIS dataset, Predicting Survival of Titanic Passengers, or MNIST Handwritten digit classification or any other projects that use common datasets. This will ensure that you don't get lost in a crowd of job seekers.
How should I include my data science projects in the portfolio?
Now that you can WOW everyone with your proven data science skills and projects, you need to let the hiring managers know where to find you. Make sure you include profile links to the popular online data science platforms – GitHub (code repository) and Kaggle.
The GitHub code repository should be clean, easily accessible, commented appropriately, and should have a meaningful readme file with a detailed explanation of the project. If you have your data science projects hosted on a personal blog or website, include a link to the same. You can just say –
Here's a one-pager that gives more background about me as a Data Scientist: <<Insert a Link to Your Personal Blog or Website>>
Participating in Kaggle competitions and winning them can get you known. A well-built Kaggle profile is a must-have in your portfolio.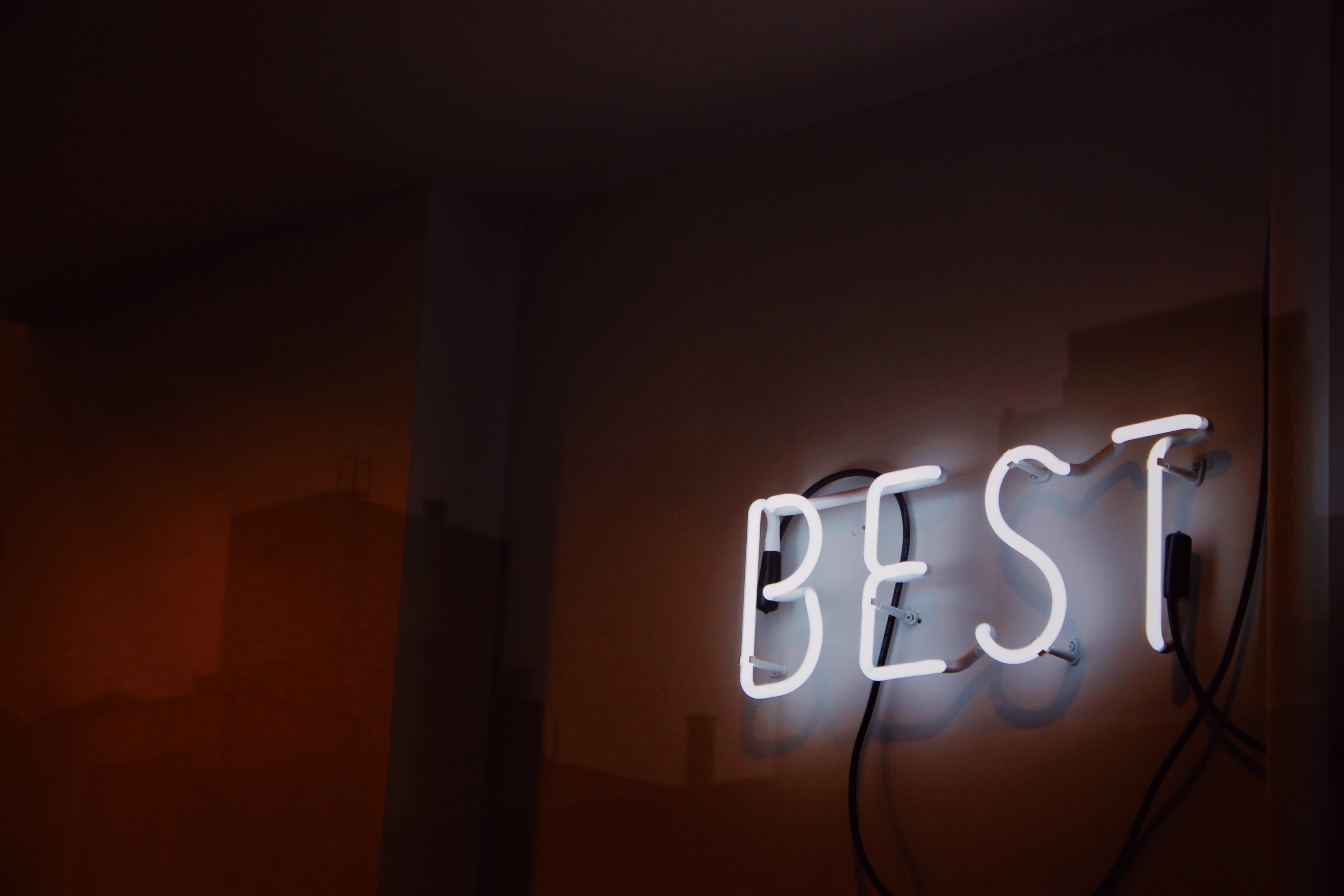 Actively participating and answering online queries around data science on popular discussion boards and websites like Stack Overflow will make you known. If you become popular as a solver of problems, it's a great start in the world of employment.
Build a Network of Connections
The best way you have to earn recognition is to live on the Internet and here's how –
Connect with top data scientists on LinkedIn.
Follow great enterprise data scientists on Twitter.
Read and share articles and insights to your connections on LinkedIn who may be your future employers.
Read blogs from top industry speakers and engage in discussions by commenting on blog posts.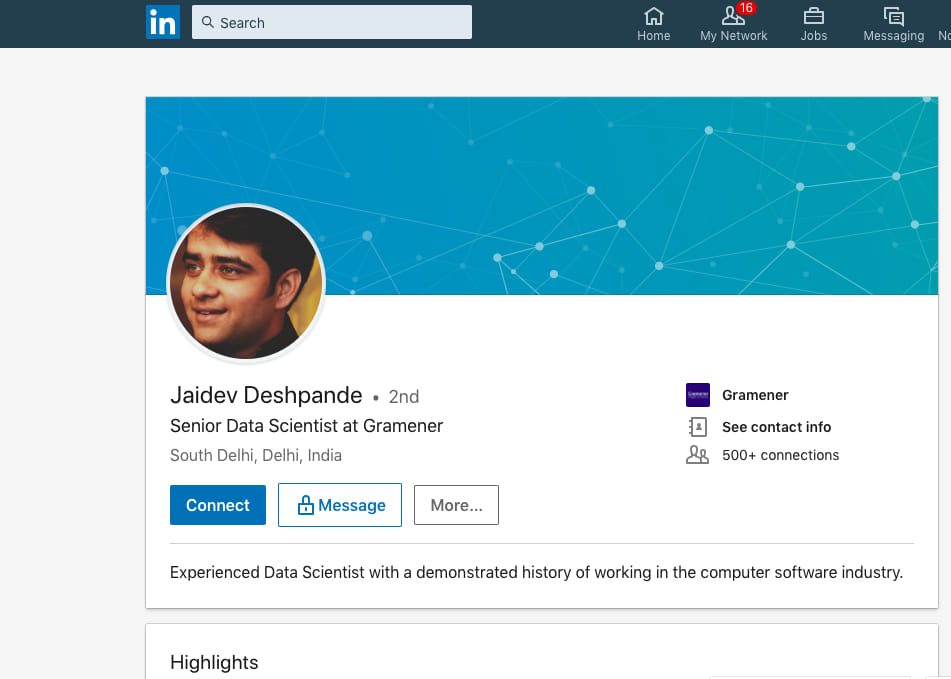 Share your insights in just 280 characters or less with a tweet to reach the huge data science audience spread across the globe.
Start sharing knowledge and giving advice about what you' re doing to sharpen your skill set.
You can use testimonials as social proof of evidence to your portfolio. If you don't have any, we suggest you reach out to former employers and ask them for thoughts, comments, or reviews about your previous engagements.
A successful portfolio should have a section where recruiters can contact you easily. Make sure your GitHub, LinkedIn, and Email Address are available forms of contact.
All the above are outstanding choices and each will put you a step ahead of the applicant who just writes a fancy resume.
Closing Thoughts
The diverse set of data science skills allow for different ways of showcasing your work in the portfolio, that's for sure. Creating your own data science portfolio presents a unique challenge. But, as tricky as it might seem, it definitely is not impossible. Remember Helen Hayes once said –"Every expert was once a beginner." The sky really is the limit when crafting a data science portfolio. The competition is fierce and a data science portfolio is a great asset to work on in your spare time. Just ensure that you create a WOW! factor and we promise you're the golden egg.
PRO TIP from Springboard Mentors –
Review and update your data science portfolio on a timely basis. As you know, the world of data science is constantly changing. It is always a good idea to look over and see if there are any better data science projects that should be replaced against a few older ones within your portfolio.
Over to You
Showcase your data science skills and personality with a data science portfolio that says – "Hire Me, I'm a great enterprise data scientist and fun to be around".
The data science career track from Springboard is a great way to build a great portfolio with specialized data science projects that will help you easily connect with recruiters.